September Students of the Month! Seniors: Jackson Risner, Ceason Earls Juniors: Jaylin Hamom, Morgan White Sophomores: Connor Stidham, Ali Rivera Freshmen: Kelli Slaton, Sierra Shrum Each Student of the Month winner receives: Free Loop Lunch: Cattleman's Bank (Sponsor) Personal Pan Pizza: Pizza Hut Free Large Combo: Sonic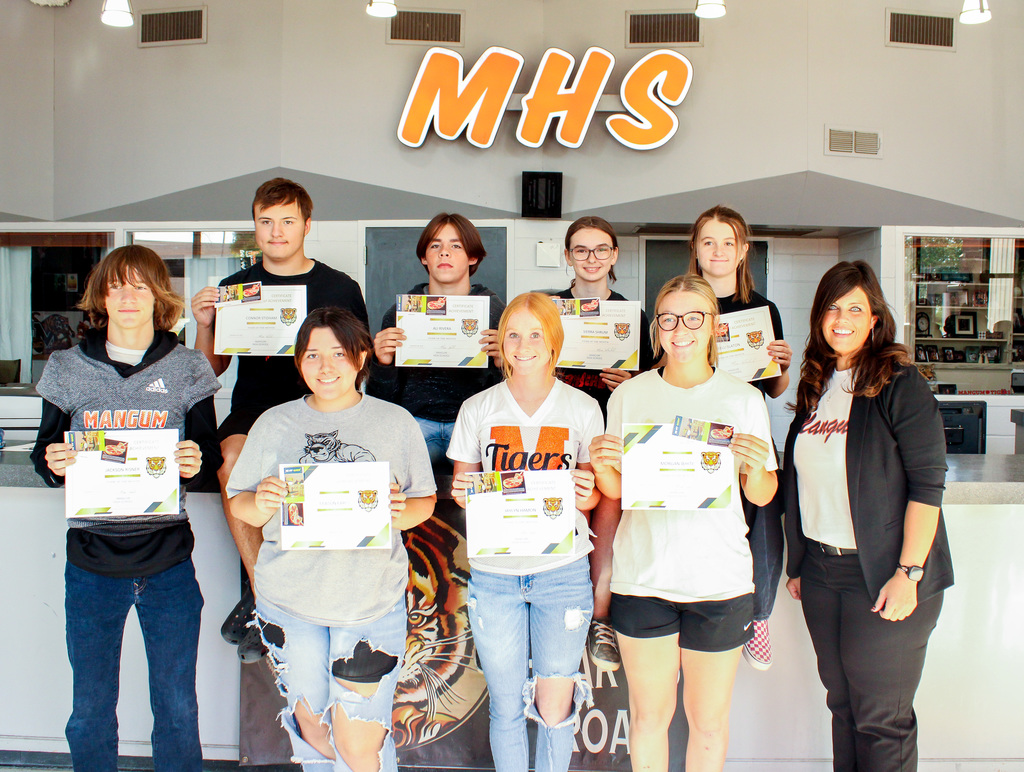 Middle & High School Picture re-take & make up day is coming! Wednesday, October 5th!

The schools statutory responsibilty in relation to distributing medications has changed. The law requires a physician's authorization in order for Mangum School Employees to distribute over the counter medicine. The updated policy and authorization form can be found on the front page of our website.
Hello Mangum Tigers! Our Middle School / High School Yearbook is headed in a new direction! We'd love your input on some of those directions by taking the following survey!
https://forms.gle/LkuYLLueTY7rjevz6
See you tonight at Tiger Bash!
Picture day is this Wednesday!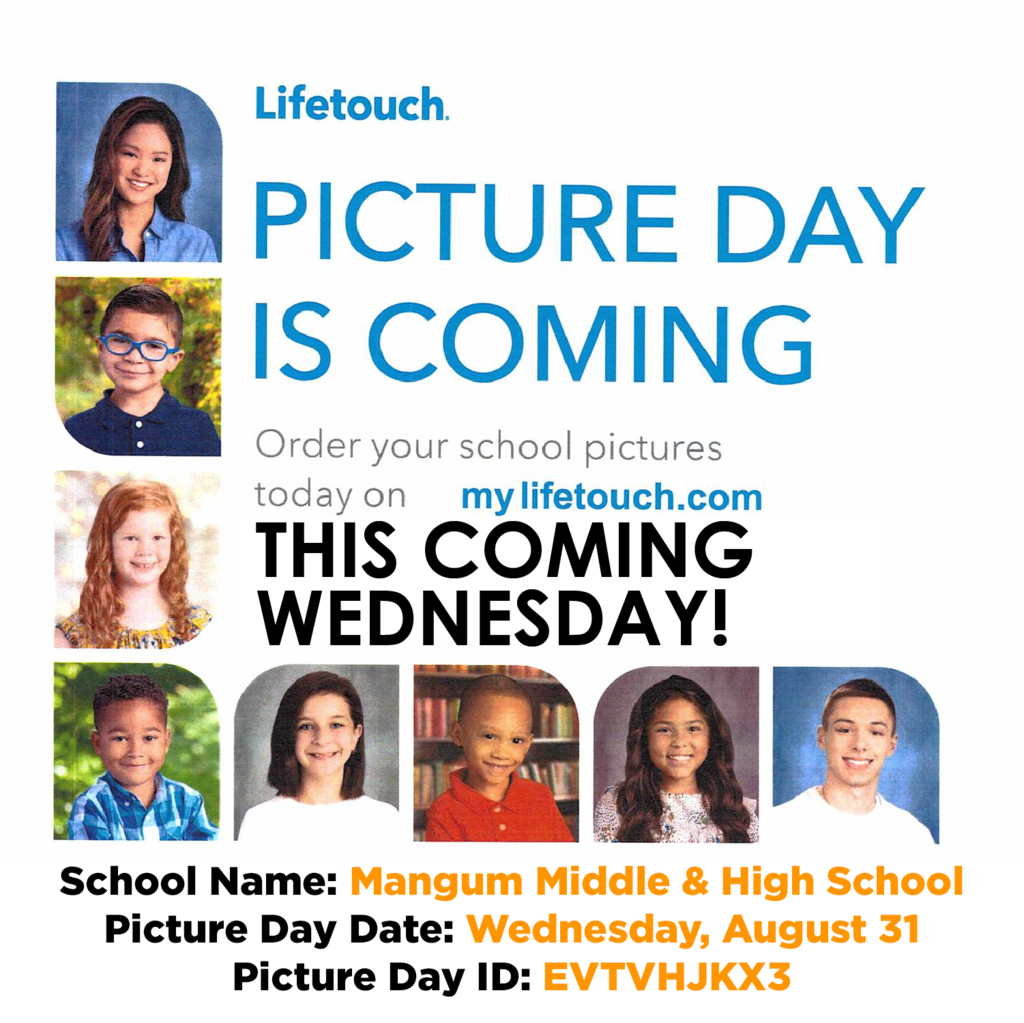 This week in Tiger Activities!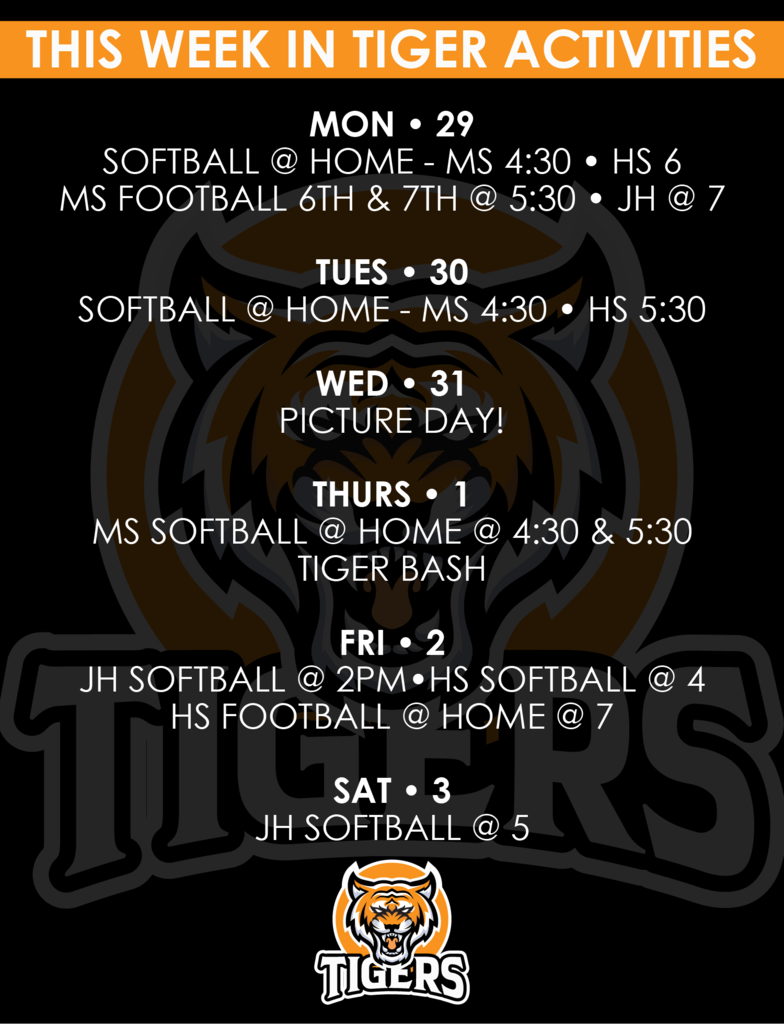 This week in Tiger Athletics!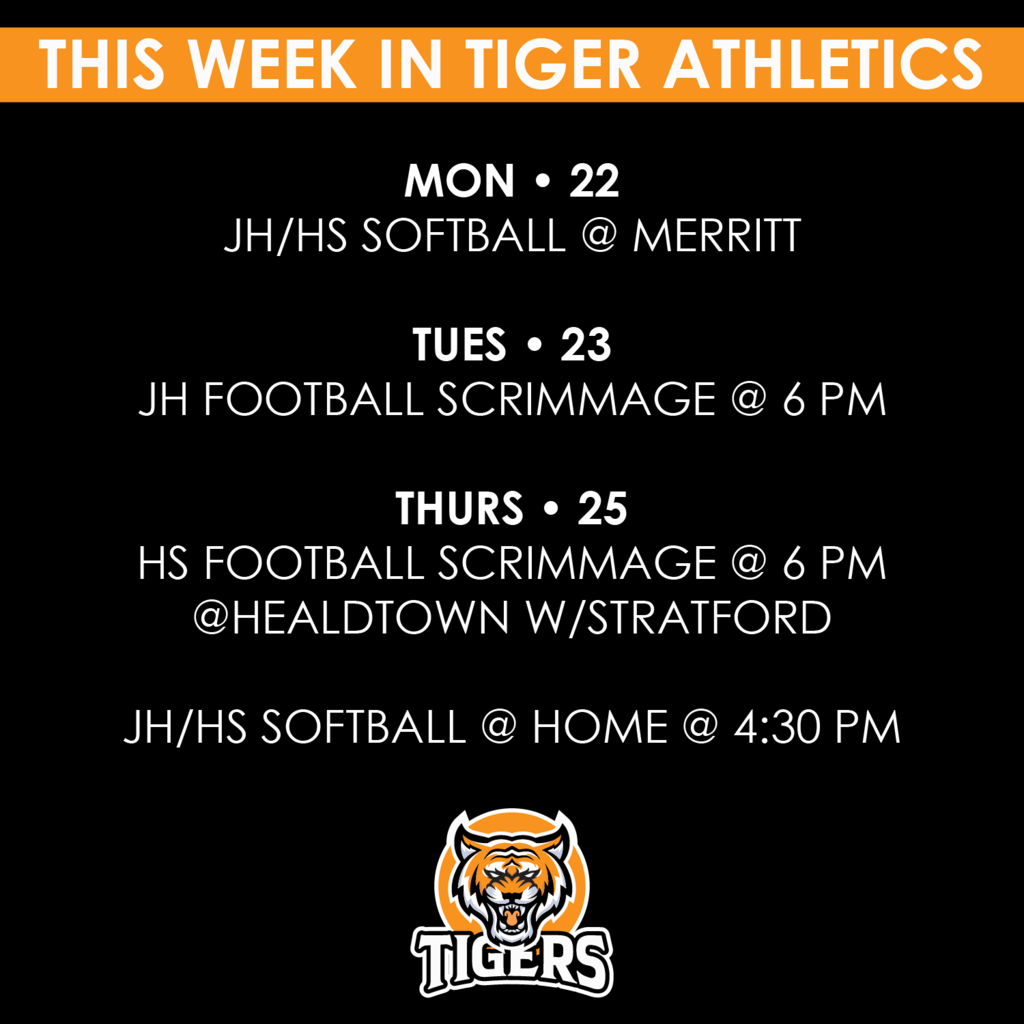 Middle and High School Photo Day is August 31st!

Mangum Schools will be CLOSED on Thursday, February 24th. We anticipate that classes will resume as normal on Friday, February 25th.

Mangum Schools will be CLOSED on Wednesday, February 23rd.

Mangum School's mask mandate has been lifted. Also, COVID testing is available to expedite the return of students and staff to the classroom, rather than having to quarantine. Students and staff can make an appointment to be tested through the Superintendent's Office, 782-3371.

Mangum Public School's classes and activities have been cancelled for Friday, February 4.

As a result of the pending winter storm, Mangum Schools will be closed Wednesday, Feb 2 and Thursday, Feb 3. Ice, Snow and Dangerous Low Temperatures are expected.

Because of road conditions, Mangum Public Schools will be closed Thursday, January 27th.

NWS has updated expected snow storm to start around noon. Mangum Schools will run buses and car lines at 12:30. If your student rides a bus and you will not be home or can not pickup your student- call school immediately to make arrangements. We will continue to staff all buildings until 3:30 or all students have been safely evacuated.

Mangum Public Schools will be closed Wednesday, January 19. Currently plans are to run buses as normal on Thursday, January 20. As a result of COVID, we do not have enough staff to safely conduct class. The school day will be made-up later this semester.

Starting Thursday, Mangum Schools will require masks in hallways, common areas, and buses during school hours. If you object to your student wearing a mask, an opt-out form for medical, religious and/or personal reasons is available on our website homepage, as well as all school offices.

Crossover Prep has notified us that they will not be coming (this is the game scheduled late to replace Hollis who dropped to 8-man); therefore, Mangum HS Football Game schedule for tonight has been cancelled.

Because of power outage, parent-teacher conferences will be rescheduled.