Hey Tiger Family! This year's yearbook will be 1 yearbook for all 4 schools in Mangum! We are very excited about this compendium shift for the yearbook! We are looking for Page Sponsors for pages in the book for $30 per page sponsorship and we are also selling ad space in the back of the book for local businesses as well as family congratulations ads! Celebrate your Tiger support with a business ad, or cheer on your 5th, 8th, or 12th grade graduate, celebrate a great year with a special page or ad for your class or an ad for your team, club, or class! Contact Mr. Tobin @
keith.tobin@mangum.k12.ok.us
to place an ad or for more information and with any questions!
Coming this May.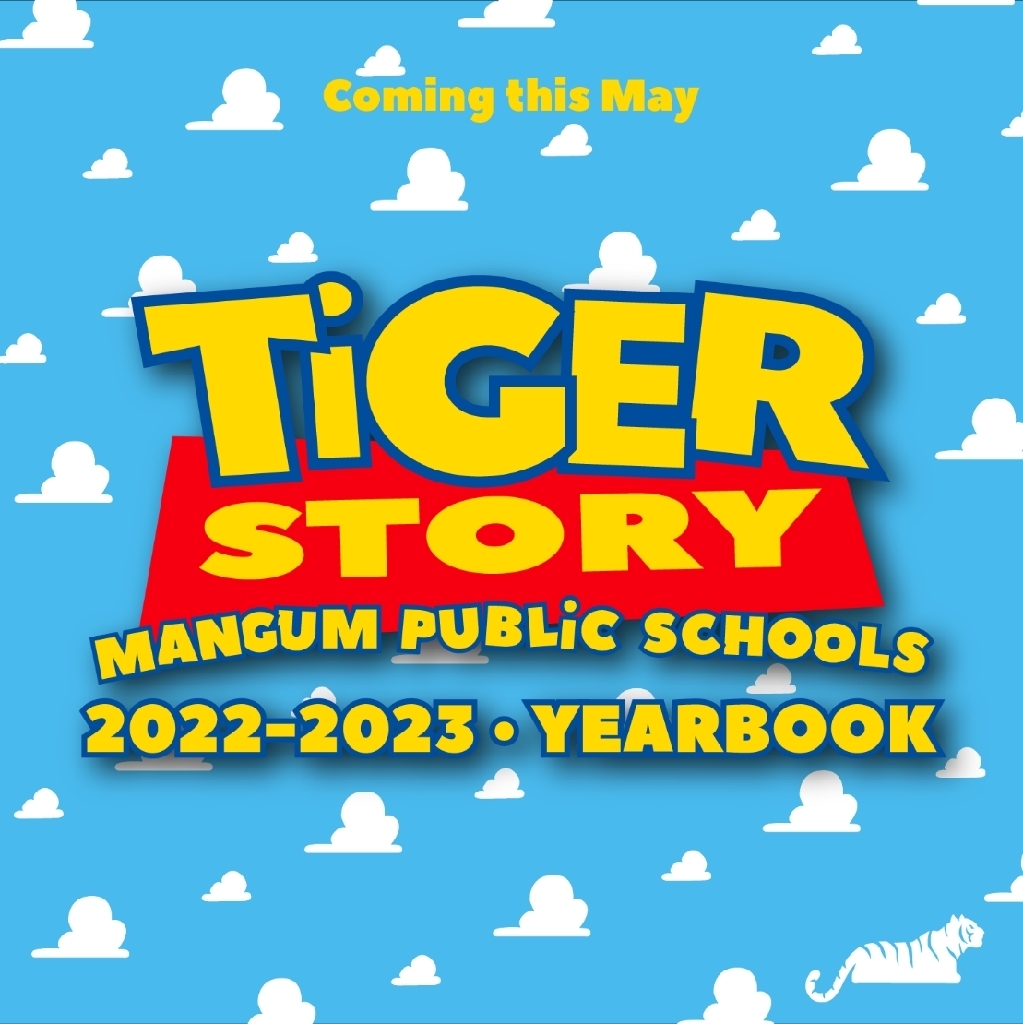 There was a threat reported to administration of the High School this afternoon. The report was relayed to law enforcement immediately. An investigation is underway, but we can confirm that rumors of a hand gun on campus are false and there is no active threat to our students.
This Friday is Football Playoffs! We play the Mooreland Bearcats. Online Tickets are available at OSSAA.com click on the red box to buy playoff tickets. Online tickets are $8.35 and will be redeemed at the gate. Cash tickets purchased at the gate will be $10. The direct link to purchasing tickets is:
https://gofan.co/app/events/774377?schoolId=OSSAA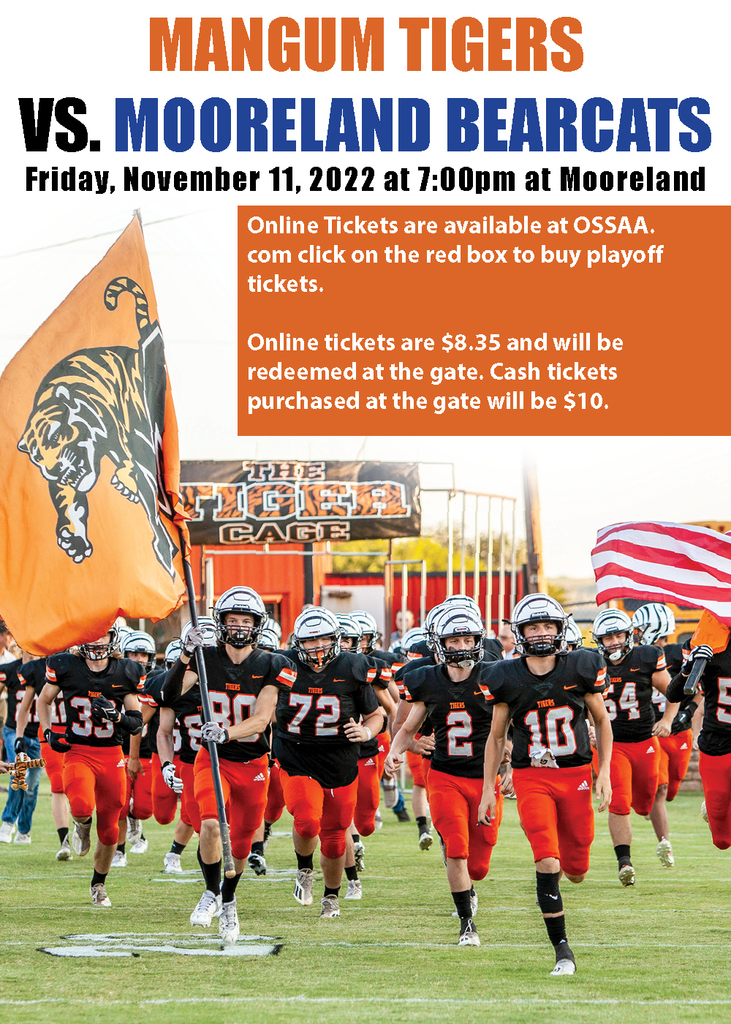 Senior Panel Pictures are this Thursday!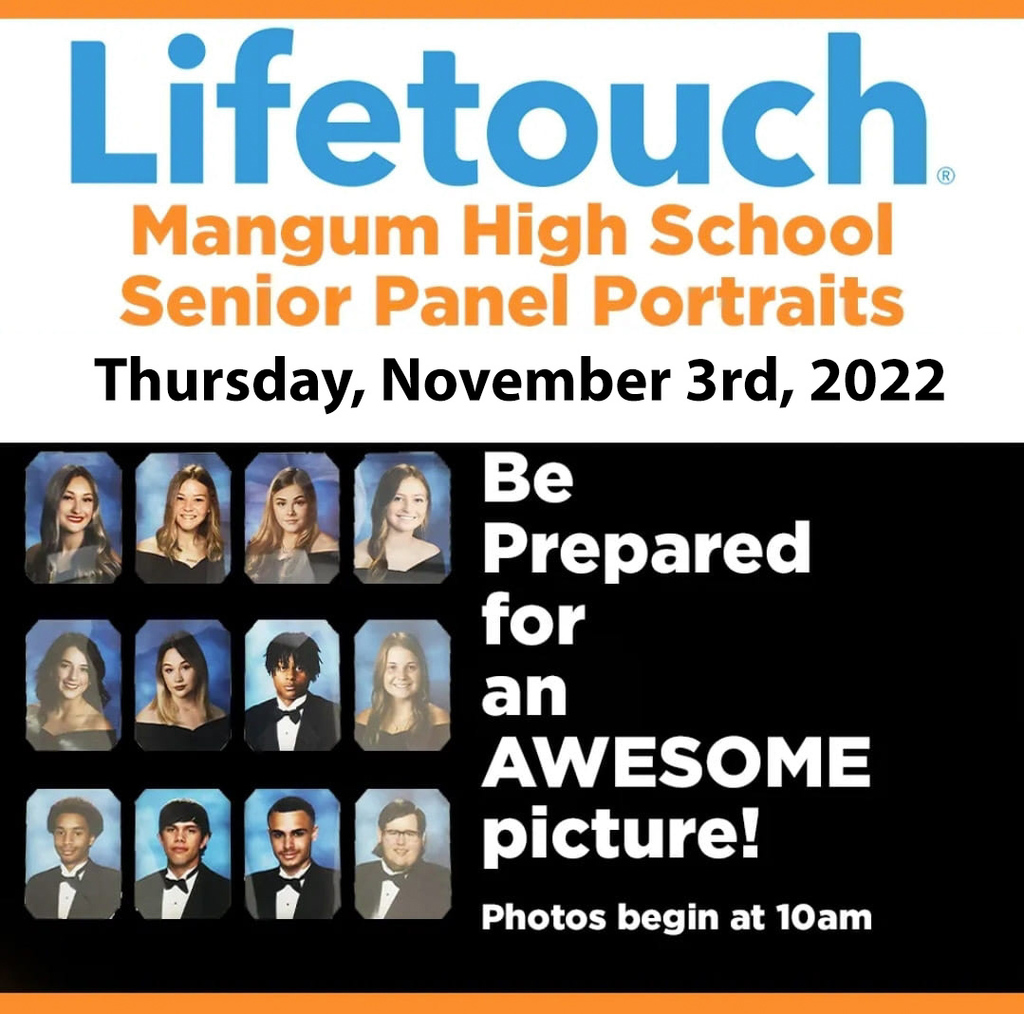 Don't forget! Tomorrow is Middle School & High School Picture RETAKE Day! If you missed picture day or want a retake, come photo ready!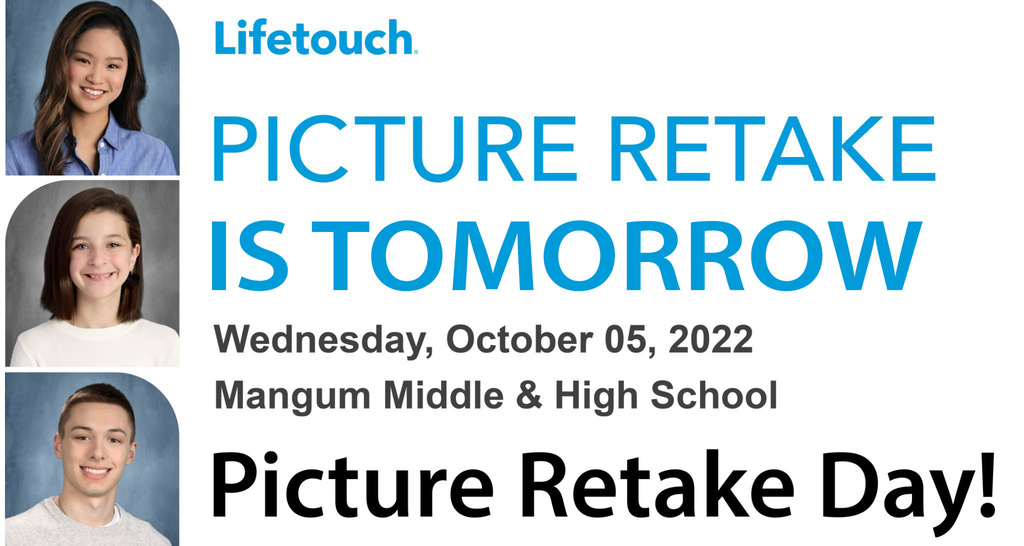 September Students of the Month! Seniors: Jackson Risner, Ceason Earls Juniors: Jaylin Hamom, Morgan White Sophomores: Connor Stidham, Ali Rivera Freshmen: Kelli Slaton, Sierra Shrum Each Student of the Month winner receives: Free Loop Lunch: Cattleman's Bank (Sponsor) Personal Pan Pizza: Pizza Hut Free Large Combo: Sonic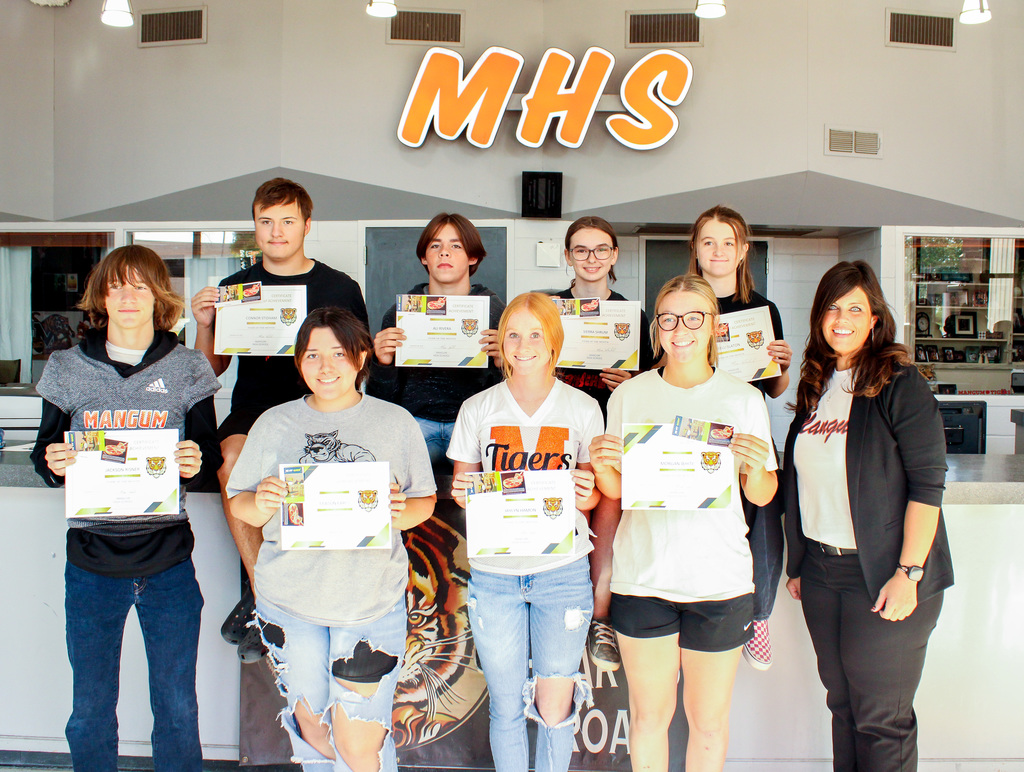 Middle & High School Picture re-take & make up day is coming! Wednesday, October 5th!

The schools statutory responsibilty in relation to distributing medications has changed. The law requires a physician's authorization in order for Mangum School Employees to distribute over the counter medicine. The updated policy and authorization form can be found on the front page of our website.
Hello Mangum Tigers! Our Middle School / High School Yearbook is headed in a new direction! We'd love your input on some of those directions by taking the following survey!
https://forms.gle/LkuYLLueTY7rjevz6
See you tonight at Tiger Bash!
Picture day is this Wednesday!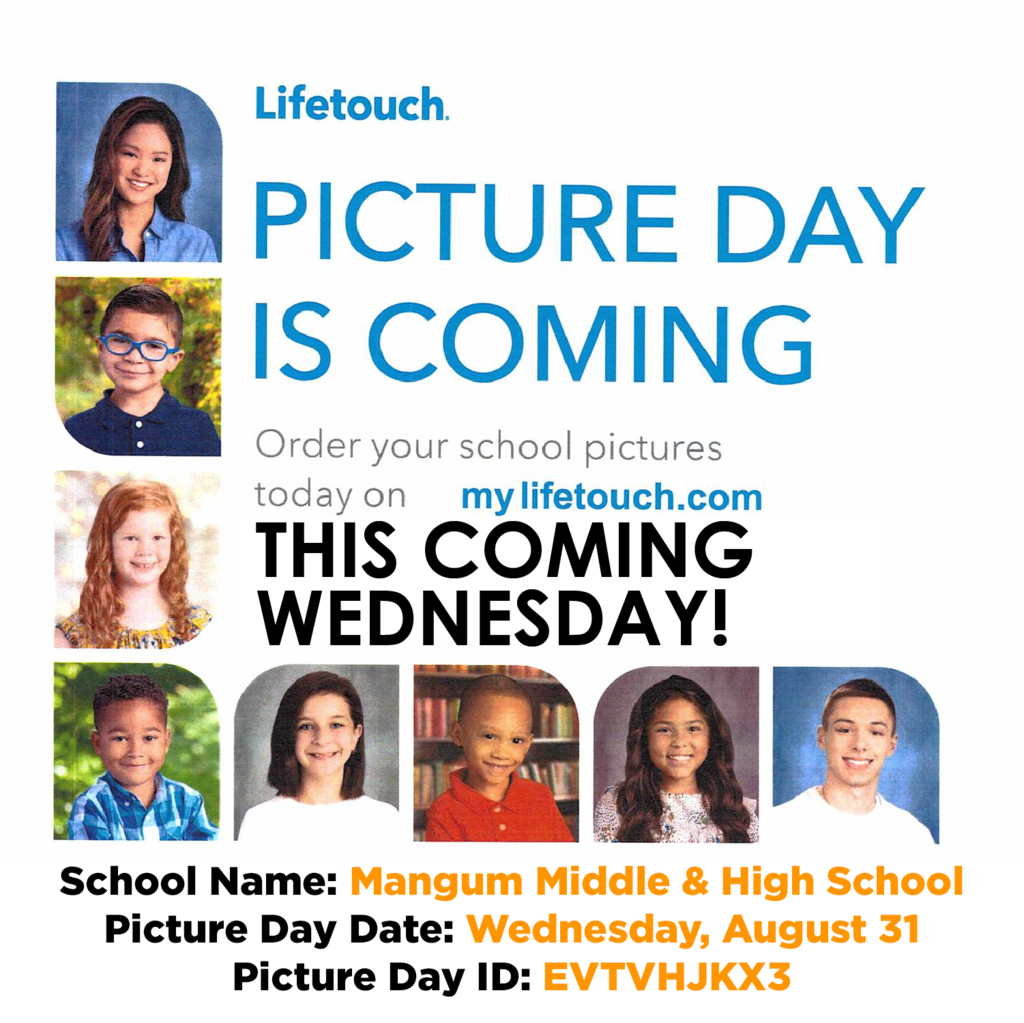 This week in Tiger Activities!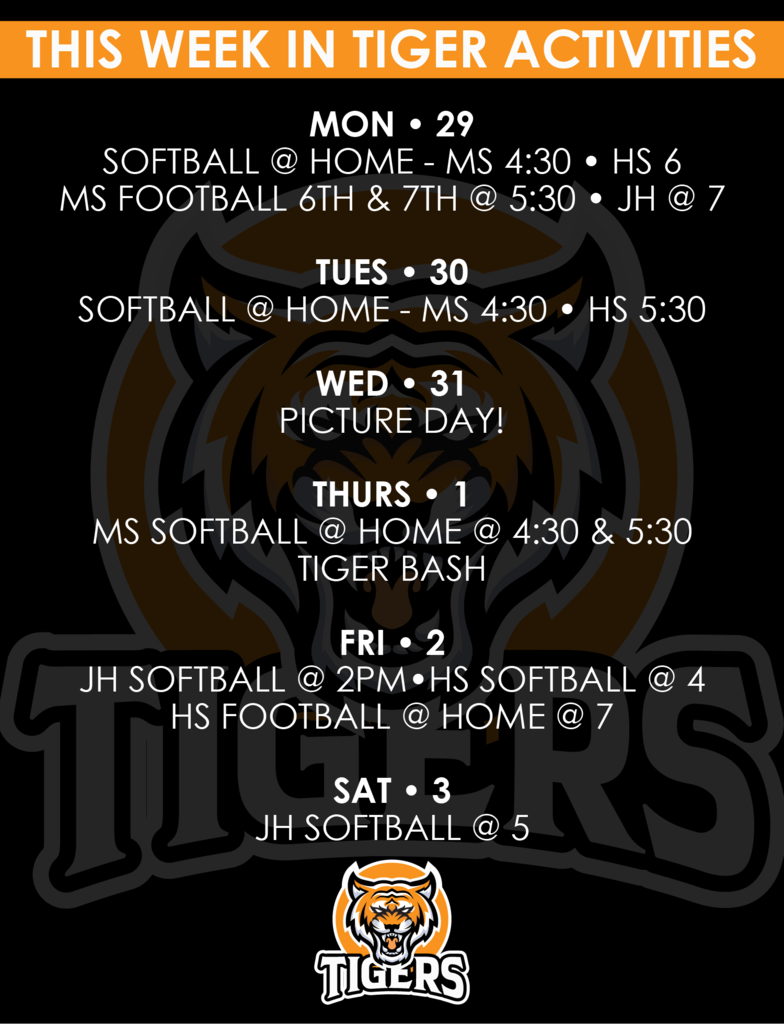 This week in Tiger Athletics!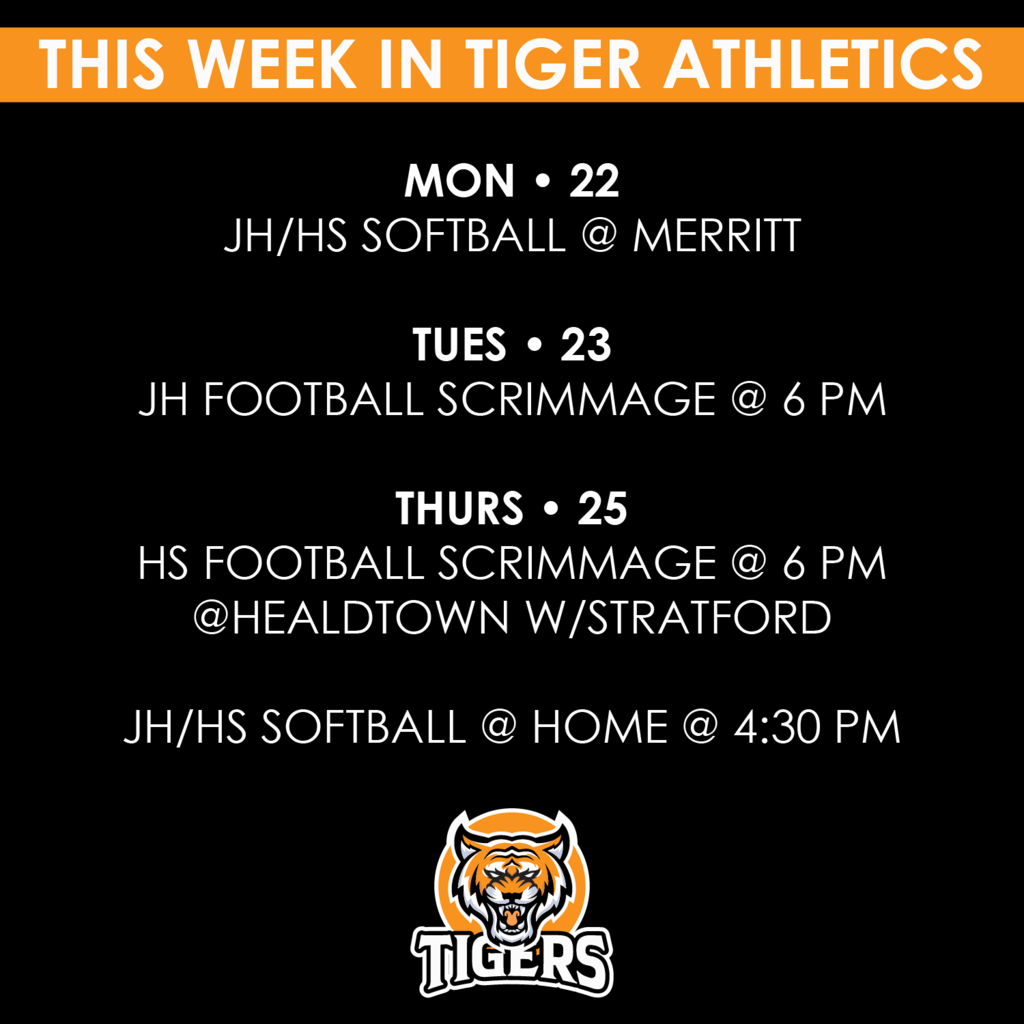 Middle and High School Photo Day is August 31st!

Mangum Schools will be CLOSED on Thursday, February 24th. We anticipate that classes will resume as normal on Friday, February 25th.

Mangum Schools will be CLOSED on Wednesday, February 23rd.

Mangum School's mask mandate has been lifted. Also, COVID testing is available to expedite the return of students and staff to the classroom, rather than having to quarantine. Students and staff can make an appointment to be tested through the Superintendent's Office, 782-3371.

Mangum Public School's classes and activities have been cancelled for Friday, February 4.

As a result of the pending winter storm, Mangum Schools will be closed Wednesday, Feb 2 and Thursday, Feb 3. Ice, Snow and Dangerous Low Temperatures are expected.